Osaka, located in the Kansai region, is the third largest city in Japan and is considered the country's second most important city. The bustling city with 2.6 million people is one of the oldest cities in Japan and has many mountains, rivers, parks as well as numerous restaurants and shops to make it a popular tourist center in Asia. This is a brief on Osaka's major tourist attractions.
Universal Studios Japan located at Sakurajima Konohana-ku is one of the most popular theme parks in the country and a fine destination for the whole family. This wonderful amusement park was the first Universal Studios started outside America and is filled with lots of fantastic rides. Never miss the Spiderman and ET rides, Jurassic Park, the Waterworld stunt show or the many incredible 3D cinemas.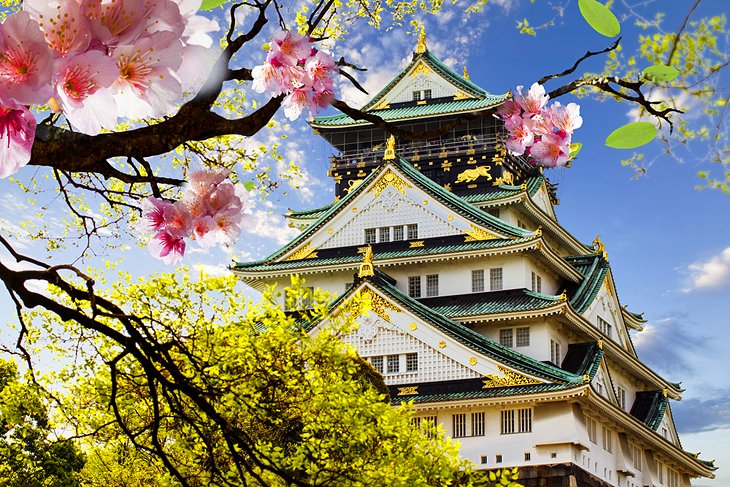 Osaka Kaiyukan Aquarium, which is considered one of the world's largest aquariums, is another popular attraction. The aquarium, with a unique design that provides the genuine feeling of depth, has large a number of sea animals including whale sharks and king penguins.
Stroll through the Dotonbori area, Osaka's preferred spot for nightlife and entertainment. You will see numerous clubs, bars, restaurants and arcades adorned with dazzling neon lights in this scenic neighborhood situated on the DotonboriRiver.
Osaka Castle built in 1583 is the best-known landmark in town and the grand citadel is regarded as the most glorious and best-conserved castle in the nation. Osaka Castle with its turquoise top and impressive white walls has a museum inside that features many historic artifacts. The lovely park around the fort is an ideal spot to unwind and exercise.
The famous OsakaMunicipal Museum of Fine Art that displays more than 8000 works is a must visit for the art buffs. The excellent collection includes classical Japanese arts of 12th-14th century, contemporary Japanese art, various Chinese works of art and many statues of Buddha.
The picturesque Tempozan Harbor Village is another favorite place to visit. It has tons of entertainments like the giant Ferris wheel, the Suntory Museum featuring the largest IMAX theatre in the world as well as many shops, theaters and restaurants.
The wonderful Shitennoji Temple is the oldest temple and a major religious and cultural site in Japan. The temple erected in 593 has a fantastic five-story pagoda, golden lobby and a turtle sanctuary with serene gardens.
The magnificent Umeda Sky Building with a roof garden observatory is the most famous skyscraper in Osaka. The ultramodern building over170 meters in height offers a stunning view of the city from its observation deck on the 39th floor. Also, enjoy some great sushi in the fine underground food court. The World Trade Center Cosmo Tower in the Osaka Bay area and Tsutenkaku tower in Shin- Sekai neighborhood are the other famous skyscrapers.
Tour the Sumiyoshi Taisha Shrine which is renowned for its architectural beauty and design. This national treasure is one of the oldest shrines in the country. Keitakuen Garden with 19,800 sq m area, featuring alluring azaleas …
Read more