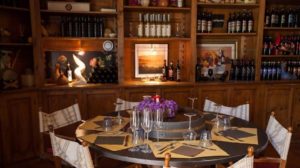 The agriturismo is also a family holiday. Kids learn in fact about the countryside, plants, animals, agriculture, the origin of foods. Even adults, now accustomed to living in the city, often need to know these "roots" of our existence and our history, such as wine or cheese is born for example. It is a very useful knowledge for when you go shopping, to learn how to choose, to understand the quality of the foods we choose and bring to the table every day.
After a vacation in an agriturismo, when the family returns home, they can reason on what they saw during the holiday, on the many little discoveries that a few days spent in the agriturismo allowed to do. And kids will broaden their cultural horizons, learn to appreciate genuine and traditional foods, loving a little less the many industrial foods that the supermarket shelves propose to us and which are not always the ideal for our health.
Every day Charminly is committed to carefully selecting the best accommodation facilities in the whole of Italy to provide customers with a charming environment, carefully maintained in every detail and with qualified staff able to satisfy all the guests' wishes, making them feel pampered at any time of the holiday.
An agriturismo that Charminly today wants to advise those who are planning their next holiday is Filodivino, located in the village of San Marcello, in the Marche. This charming agriturismo, set in an ancient house and immersed in the green of the Marche hills, is the ideal destination for those who are looking for a family vacation that will allow you to get in touch with nature, enjoy delicious dishes prepared with local products and relax completely.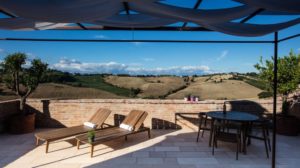 The agriturismo has large and bright rooms (some of these rooms are designed to accommodate an entire family) furnished with craft furniture that give warmth and elegance to the environments.
Even the common areas invite you to peace and relax, sip a glass of wine in the company and admire the sunset. Breakfast is prepared with local produce and you can dine and have tasty aperitifs as well as having fun in the outdoor pool and request a relaxing massage in your room.
In Tuscany Charminly recommends another wonderful agriturismo: Tenuta Il Corno. This property, located in San Casciano in Val di Pesa, in the province of Florence, is surrounded by cypresses, olive groves, 1600 villas, country houses and gentle hills that create all around a wonderful Tuscan landscape.
The structure, dating back to the 1100s, has been refurbished, but preserves all the ancient flavors of the best traditions. Around the agriturismo, where oil has been produced since the 1300s and is located in the center of the vast estate, there are independent rooms and apartments furnished with antique and rustic furniture, exposed beams on the ceiling and terracotta floors that make all the rooms very welcoming and refined. The accommodation also has an in-house restaurant where you can taste the palate with typical …
Read more